The region of San Martin in the Northern Peruvian Amazon Rainforest is one of the most biodiverse areas on earth, making it a top global conservation priority. Explore the ArcGIS Storymap to learn more about the rich history of the region of San Martin and its decentralized approach to forest conservation and sustainable development.
Investment strategy ToolKit
The Investment Strategy Toolkit was developed through research and interviews with professionals working in other capacities to meet similar reduced forest cover loss initiatives. These resources provide guidance for consultants working on similar investment strategy projects and pitch books.
Investment Report
+ Recommendations
This robust report completed for the Regional Government of San Martin investigates strategies for increased market development of sustainably produced, high-quality agricultural products and opportunities to implement innovative blended finance mechanisms.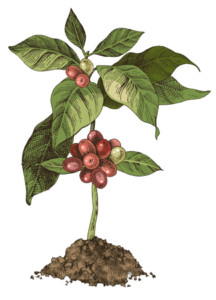 The Impact Investing to Reduce Deforestation project supports the San Martin government in slowing deforestation in the northern Peruvian Amazon rainforest while simultaneously increasing the production and export of sustainable, deforestation-free agriculture products, most notably coffee and cacao. To this end, we have taken significant steps to facilitate the creation of an investment strategy pitch book by local experts.
Additionally, we are highlighting the regional government's conservation platform and highlighting their notable progress in sustainable development and forest governance to international buyers and investors who may purchase certified sustainable products from the San Martin region or invest in on-the-ground programs aligned with the region's sustainability goals.
Showcase San Martin's commitment to environmental protection by reducing deforestation

Support small-scale farmers to join cooperatives that are certified by the regional government

Advertise sustainable agricultural products to an international audience and potential investors
Provide guidance and recommendations for a seamless transition into the creation of future investment strategy pitch books